I like to start my Vision presentations with this quote from Lewis Carroll: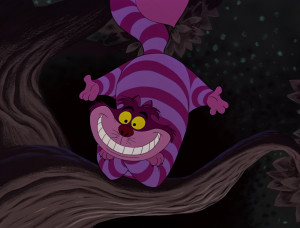 "Where should I go?" says Alice.
"That depends on where you want to end up." answers the Cheshire Cat.
For about 14 years I worked in Indigenous planning in Canada. A lot of what I did was teach and train on creating a Vision – for the community, for the land, for the water, for the people – and then how to work to achieve it. For many communities, thinking about what THEY wanted for their future was new again after generations of (still) colonialism.
Having a Vision is SO important. It's not a goal, it's bigger than that. The way you create it, how it is worded, is also so important because the image it creates needs to be inspiring, authentic, and full of feeling.  If you are working with a team in a company – or in your family – the vision has to bring to mind the same images and feelings.
But first things first – what do you actually want the future to look like?
Put your Cheshire Cat smile on and start dreaming! Give yourself permission to take a break, quite your mind, and daydream.
What do you see on the screen of your mind?