Hello! My story – where to start… There are many teachers in my family and as I now find myself back in the role of teacher, facilitator, mentor, it amazes and amuses me that what came naturally to me (what seemed too 'easy' in the early days of my youth) is truly the role I am meant to play in this lifetime. Not a teacher in a classroom, but a lifelong teacher and student. From swimming teacher as a teenager, to classroom teacher and then community planner as an adult, (not to mention a mother), I have always loved working with people and helping them create a vision, set goals, use their minds and language to improve their results, increase their confidence, and grow into new abilities. For the last few years I have been thinking about teaching and coaching in new ways and at the same time starting following and learning from Bob Proctor. Last summer I learned about the opportunity to be mentored by him and Sandy Gallagher and become a certified consultant with their organization. Amazing! And so now I get to do this in the next chapter of my teaching career, as a consultant with the Proctor Gallagher Institute. It just keeps getting better as I expand the circle of the people I meet and have the pleasure of working with!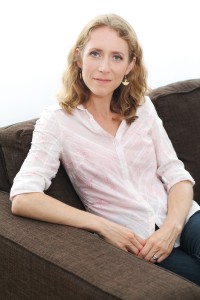 In my own life I have used the methods we teach in Thinking Into Results to recover from illness (twice), to create amazing birthing experiences with my two sons, to build my second career as a community planner, and improve my relationship with my children, my husband, family and friends. I have seen first hand the incredible power my mind has over my results, both positive and negative, and how shifting my paradigms and changing my thoughts, changed my behaviour and my results. I'll give a quick overview here and you can learn more over on my Blog page.
I grew up in Toronto, Ontario, Canada and had a happy 'normal' childhood of the 70s and 80s. I was a driven high school and university student with high marks, juggling extra curricular music and sports, and often high stress. I went away to a small town university to do an undergraduate degree in science and in my fourth year suffered a viral infection in my brainstem that shut down the motor and sensory functions on the right side of my body, virtually overnight. Imagine waking up one morning and your arm and leg just won't work…scary to say the least!  A difficult time, and about a 3 year recovery, although I made it to the start of my teacher training just 8 months after it happened.  This experience taught me a lot about persistence, using the imagination for results, gratitude – and was the first time I encountered the idea that dis-ease can be the body's way of sending us an important message. While I would never wish such a shock on anyone it was a powerful wake up call that at 22 years old, gave me perspective that many people don't gain until their elderly years.  Now, 20 years later I have started writing about this experience in various blog posts.
After completing my Bachelor of Education I taught at an International school in Toyko, Japan for two years. I loved working with children and teaching – especially in the younger grades where I worked with the whole child, not just one subject area. But I couldn't see myself in a classroom setting long term. I wanted to work with people and their interactions with their natural and built environments and so embarked on my Master's degree in Rural Planning and Development. Two years later, and now in love, I moved to Winnipeg Manitoba where I worked in consulting with rural and First Nation communities for many years.  Our first son, Evan, now 10, was born in Winnipeg, and I had my second experience with dis-ease during his pregnancy when I was told I had stage 3 pre cancer in my cervix. Actually I found this out first, and then a few weeks into this news, that I was pregnant. This was my next big opportunity to change my ways of thinking and learn to work with my mind and body to heal myself. For 9 months plus I dove into mediation, qiqong practices, yoga, naturopathic methods, spiritual healing all while continuing to see my oncologist and, of course, my midwife. And as Bob Proctor might say, I also learned how to pray properly. I'm writing more about this on the Blog page too because there are so many lessons and ah-ha moments to share that I hope will be helpful to others.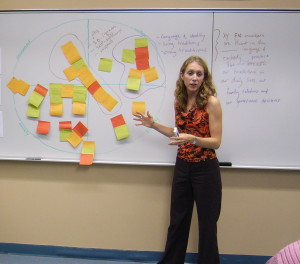 When Evan was 3, work and family brought us back to Toronto, we had our second son, Sam, now 6. Over these years I worked full-time and part-time consulting in community planning with First Nations across Canada and working with my own family, school and community.  I spent a lot of this time teaching and training, and developing capacity building tools for people to create change in their communities. In over 13 years I worked with people from over 50 First Nations across Canada. I taught workshops and webinars, wrote guidebooks and presentations, create train-the-trainer programs on visioning, building common values, goal setting, strategy, moving into action, evaluating results on everything from local government strategic plants, to comprehensive community plans, to watershed plans. It was exciting, challenging and rewarding work and I learned so much in these years.
Now, I get to bring my experiences, skills and lessons into what I teach as a Thinking Into Results consultant with the Proctor Gallagher Institute. It really is amazing the connections and parallels between these – seemingly – different worlds of health and wellness, children, local community, and business community. But when you really learn about how the mind works, it's not that surprising at all. In fact it starts to make sense. What you learn in Thinking Into Results will without a doubt improve you life in the area you are focused on – career, prosperity, health, relationships – AND you will see results in other areas of your life as well. I have changed what I think, how I think, have shifted my paradigms and habits many times over the years and know the benefits. And I am so excited to share them with you, and continue to learn and grow together!